On Premise VoIP & PBX
Need the power and control of an affordable, on-site telephony solution that you can manage as needed?
An IP PBX phone system is like a private telephone network which works within a company. This might be in one building, across multiple offices, or even globally. It is similar to a traditional PBX system that resides at a location, such as a computer equipment room or phone closet but the IP routing signal is done with an IP phone to the IP PBX server using a LAN. With a premises-based phone system, our team will design, install and program the hardware and software and you get the best options for customization and security.
Orion Offers Your Company
On Premise VoIP Systems
Integration with your existing CRM platform is smooth as it's designed to work well with all of the tech tools that your company depends on.
These systems have built-in auto failover options so if the local internet connection is down, calls can be re-routed thru backup analog lines, emergency cell phone numbers or secondary office locations.
The phones are IP based and provide all features while operating through your network.
On Premise PBX Systems
On Premise PBX Systems are suggested for any business that wants an easy to use, feature rich system that does not necessarily need to tie in with your Internet or computer network.
The phones are fully digital with simple call holding and retrieving, transferring and intercom functions.
Features such as warehouse paging and door intercom are easy to incorporate.
Connection to the phone company can be choice of standard lines or digital PRI or a combination of these.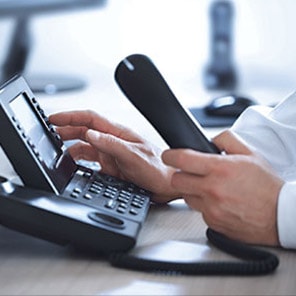 Ready to increase productivity with an upgraded phone system?
Important! We hate spam as much (or more!) than you and promise to NEVER rent, share, or abuse your e-mail address and contact information in any way.